About us
The cultural model of a company is the basis for its innovative ability. Our work atmosphere is one that encourages creativity but also demands high quality products and service. All employees play an active role in the continuous optimization of products and processes. We have made it our business to constantly research and develop new and innovative components produced not only in-house, but also as a distributor of products offered by well-known international manufacturers.
LASER COMPONENTS - A Family Business
At LASER COMPONENTS stability, continuity and decisions aimed at long term success meet with dynamics, flexibility, shallow hierarchies and a short decision making process. At a family run business this is not a contradiction but rather the result of two generations working together in harmony to lead the company into the future.

The product portfolio contains various lasers, detectors and other optical and electro-optical components and modules of many well selected international manufacturers, complemented by their own line of products, that are being manufactured at three different locations within Germany and three facilities in Northern America. LASER COMPONENTS in-house products make roughly half of the group's worldwide revenue and help us in our desire for quality, flexibility and customer service.
LASER COMPONENTS UK
LASER COMPONENTS (UK) Ltd was founded in 1993. Since then the business has continued to grow and offer a high quality service. In August 1999 a new Managing Director, Chris Varney, was appointed. At the same time the business moved premises, and changed its contact details. Already the benefits have been felt with significant increase in business and further growth is being planned.
Quality remains our highest priority. Delivering high quality goods to our customer is maintained through a number of quality checks and together with our partner suppliers we continuously improve our systems and practices to meet the increasing demands on our business.
Laser Components United Kingdom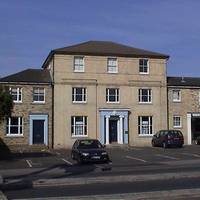 Contact us!
Just give us a call:
++44 1245 491 499
You are also invited to send us an email.
This is our email address:
info@lasercomponents.co.uk