Jobs & Career
The most important factor in the success of a company is its people. With human qualities such as openness, honesty, and reliability, we are able to attract employees that build up and foster long lasting relationships to customers and suppliers.
Working at LASER COMPONENTS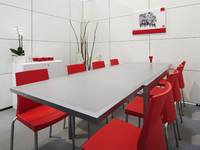 LASER COMPONENTS is a continuously expanding international company in a growth market that looks toward the future. The company is a 100% family-owned business with clearly defined goals and visions that are carefully planned and diligently carried out. We are in constant demand of motivated and qualified employees.
In particular, we are looking to strengthen both our sales and marketing team as well as our production and development team with qualified personnel.
The following positions are currently available:
In Germany:
In France:
In Great Britain:
In USA:
Internships, Bachelor / Master Thesis
We offer internships, as well as the opportunity for students to write their bachelor's or master's thesis in the following disciplines:
Physics, engineering physics, precision mechanics, mechatronics
Photonics, laser technnology
Optics, thin films, coating technology
Electronics and electrical engineering
Research topics are oriented towards the fields of activity of our in-house production and R&D department and include
Optical technologies, coating technology, substrate production
Optoelectronic technologies, laser and detector modules, photon counters, applied electronics
Fiber-optic technologies, fiber-coupled measurement technology, systems and components
Send applications to
LASER COMPONENTS GmbH
Human Resources
Werner-von-Siemens Str. 15
82140 Olching
Germany
or via e-mail:
personal@lasercomponents.com
The LC Team: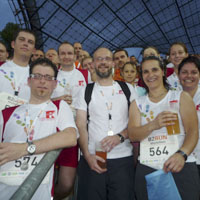 Be part of it!