Company Newsletter
Reading our company newsletter, Photonics News, keeps you up to date. All technological and product news, as well as current information about LASER COMPONENTS, is available in concentrated form.

Subscribe today – for free!
Photonics News Magazine - Issue 83
Download the German Photonics News as PDF - Download
Webcode Search
Use our webcode search to quickly find the article you are looking for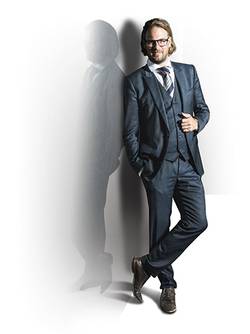 Editorial
Dear reader,
Our aim to constantly improve our range of products has led to the continuous expansion of our services in recent years.
At LASER COMPONENTS you receive much more than "just" components; for example, we offer technical training, seminars, in-house conferences, on-site installation, and repair and calibration services.
In addition, we have invested massively in production-related measurement technology over the past few years, which enables us to define an optimum scope of documentation and thereby respond specifically to our customers' demands.
Background information on the services we offer can be found in detail in this issue.
Good service includes the optimal accessibility of technically qualified personnel. In times of a shortage of skilled workers and rapid growth, we are therefore pleased and proud to have found numerous additional sales staff in recent months.
We were also able to successfully complete a generational change in two important management positions, once again drawing on employees from our own ranks.
Yours,

Patrick Paul
Managing Director, Laser Components GmbH
Quality Assurance for Laser Optics
The quality of laser optics depends on many factors -
We check extensively, you get the measurement report
Fiber Assembly at the Highest Level
Thanks to cross-departmental measurement technology, standards are defined with customers
Network Safety
We take over the installation on site
Rental Service and Leasing
To maintain the cash flow
Personal Contact
Take a look at our trade fair calendar
Events at the LaSys
We offer free workshops during the LaSys
Further Training in Fiber Optic Network Technology
New seminars in Munich and Mönchengladbach
OStrV and TROS: New Guidelines for Optical Radiation
New in the training program
Repairs in Germany
We are authorized workshop for Gentec-EO and Fitel Furukawa equipment
Calibration Service in Germany
Calibrations for laser power and energy detectors and fiber optic attenuators
Generational Change
Lance Feldman is responsible for pyroelectric detectors
Christian Grunert takes over laser optics production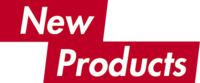 Subscribe to Photonics News
Would you like to receive regular updates and information on our products and services? Subscribe here for our free Photonics News Newsletter and stay up to date.