Company Newsletter
Reading our company newsletter, Photonics News, keeps you up to date. All technological and product news, as well as current information about LASER COMPONENTS, is available in concentrated form.

Subscribe today – for free!
Photonics News Magazine - Issue 83
Download the German Photonics News as PDF - Download
Webcode Search
Use our webcode search to quickly find the article you are looking for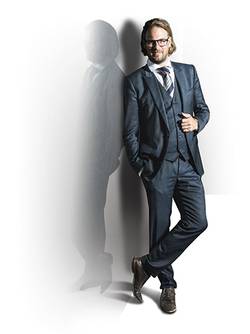 Editorial
Dear reader,
Our aim to constantly improve our range of products has led to the continuous expansion of our services in recent years.
At LASER COMPONENTS you receive much more than "just" components; for example, we offer technical training, seminars, in-house conferences, on-site installation, and repair and calibration services.
In addition, we have invested massively in production-related measurement technology over the past few years, which enables us to define an optimum scope of documentation and thereby respond specifically to our customers' demands.
Background information on the services we offer can be found in detail in this issue.
Good service includes the optimal accessibility of technically qualified personnel. In times of a shortage of skilled workers and rapid growth, we are therefore pleased and proud to have found numerous additional sales staff in recent months.
We were also able to successfully complete a generational change in two important management positions, once again drawing on employees from our own ranks.
Yours,

Patrick Paul
Managing Director, Laser Components GmbH
Qualitätssicherung bei Laseroptiken
Die Qualität von Laseroptiken hängt von vielen Faktoren ab -
Wir prüfen umfangreich, Sie bekommen das Messprotokoll
Faserkonfektionierung auf höchstem Niveau
Dank bereichsübergreifender Messtechnik werden Standards mit Kunden definiert
Netzwerksicherheit
Wir übernehmen die Installation vor Ort
Leihservice und Leasing
Damit der Cash-Flow gewahrt bleibt
Persönlicher Kontakt
Werfen Sie einen Blick in unseren Messekalender
Veranstaltungen auf der LaSys
Wir bieten kostenfreie Schulungen während der LaSys
Weiterbildung LWL-Netzwerktechnik
Neue Kurse in München und Mönchengladbach
OStrV und TROS: Neue Richtlinien für optische Strahlung
Neu im Schulungsprogramm
Reparaturen in Deutschland
Wir sind autorisierte Werkstatt für Geräte von Gentec-EO und Fitel Furukawa
Kalibrierservice in Deutschland
Kalibrierungen für Laserleistungs- und Energiedetektoren sowie LWL-Dämpfungsmessgeräte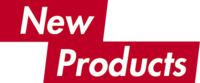 Subscribe to Photonics News
Would you like to receive regular updates and information on our products and services? Subscribe here for our free Photonics News Newsletter and stay up to date.