Seminars on Fiber Optics
Welcome to the LC campus. We provide further training to keep you up to date. In our training center in Mönchengladbach, we offer seminars in fiber optic network technology several times a year. We also provide training workshops at our other locations, as well as in-house workshops. Our in-house seminars are tailored to the needs of your company.
Introduction to Fiber Optics Technology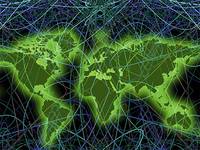 Subjects:
Physical basics, detachable and non-detachable connectors, possibilities of optical measurement technology
Dates 2018:
Fee: 385,- EUR + VAT
The seminar will be held in German.
Participation Fees and Conditions:
The fees listed do not include tax (net price).
Cancellations must be submitted in written format.
The following cancellation regulations apply:
Cancellations may be made two weeks before the seminar for your money back; all cancellations made within two weeks of the seminar will result in a cancellation fee of 20% of the participation fee. Substitutes may participate at any time.