Trade Shows
We have not seen each other in a long time, or we have not yet met? Then, visit us at one of the next trade shows. Whether you have a specific inquiry or would just like to come for coffee and a chat, we look forward to your visit! Check our schedule for the next trade show we will be attending – maybe it is even in a city near you.
Registration form Munich "CITY-RUN"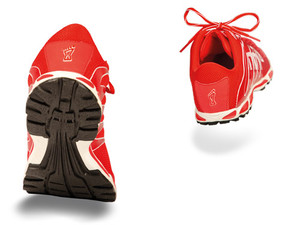 Join us for an evening run following the first day of the trade show! Secure a spot with our running guides and let us show you selected sights in an informal setting.
Registration for this exciting event is binding, and participation is limited. So, move fast. The run will be held in (almost) any weather. We will start from our trade show booth in Hall B3 (Booth B3.303). Any baggage you have with you will be transported from start to finish.
Date: June 26, 2017
Time: 5:00 p.m. (17:00)
City: Munich
Please note: Participation is limited; therefore, preregistration is required! We might not be able to include all interested parties! In any case, you will receive confirmation of the status of your reservation and more information on the departure and course.
Multimedia Data: With this registration, the participant expressly agrees that any photographs, video footage, or audio recordings taken of himself or herself in connection with this event may be used by Laser Components GmbH for the purposes of public relations on an unlimited basis and without compensation on the part of the participant.
To successfully complete registration, please read and accept Laser Components GmbH's privacy agreement.
www.lasercomponents.com/de-en/data-protection-agreement/
All fields marked with an * must be filled out!