First International UV WORKshop
01.08.2017
November 27 and 28, 2017, in Olching near Munich
LASER COMPONENTS is preparing its first international WORKshop on UV technology. On November 27 and 28, 2017, about 80 experts will be meeting in Olching near Munich to discuss the latest developments in this field. The event will be supported and co-run by SPECTARIS, which is a leading inter-trade organization of the German high-tech industry.
The WORKshop comprises 40 lectures by representatives from various science and research facilities and speakers from such leading manufacturers as Heraeus Quartzglas GmbH & Co. KG, Toptica Photonics AG, and Carl Zeiss SMT. They will cover a wide range of topics, such as optical metrology in the deep UV range, optical fused silica fibers for UV applications, and the current situation in the global market for UV sensors.
"Many technologies commonly used with visible light cannot be applied to short-wave UV radiation", says Dr. Olga Stroh-Vasenev of LASER COMPONENTS. "This is why scientists and engineers are on a permanent quest for new solutions. Our WORKshop is meant to provide a platform for the exchange of knowledge and experience."
Further information about the UV WORKshop is available at www.uv-workshop.info.
Contact:

Contact Person:
Dr. Olga Stroh-Vasenev
Company:
Laser Components GmbH
Address:
Werner-von-Siemens-Str. 15
ZIP / City:
82140 Olching
Phone:
+49 (0) 8142 2864-48
Fax:
+49 (0) 8142 2864-11
Email:
o.stroh-vasenev@lasercomponents.com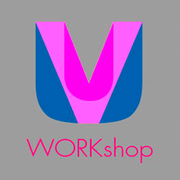 Downloads: