Workshops
Several times a year LASER COMPONENTS offers workshops on different topics. These events are either held at our headquarters in Olching or - during trade shows - on-site at the venue.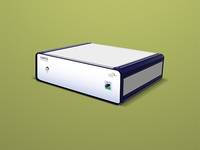 Workshop Measuring Ultrashort Laser Pulses
June 26, 2017 - LASER World of PHOTONICS 2017
You are invited to a free workshop held in collaboration with our partner Coherent Solutions on the first day of the LASER World of PHOTONICS 2017 trade show. A New Zealand company, Coherent is the leading manufacturer of measurement instruments in high-speed optical communications.
Sam Gupta will speak on the following topics in English:


Introduction: Ultrashort laser pulses and their applications
Measurement of ultrashort laser pulses
What can we learn from the measurement data?
Why is this measurement information important?

The target audience for this presentation is manufacturers and users of seed and short pulsed lasers. With the measurement devices introduced, C-band femtosecond and picosecond pulsed fiber lasers can also be measured.
Please note: The number of participants for the workshop is limited.
Most important information:
Date: June 26, 2017
Time: 11:30 a.m. to 12:30 p.m.
Language of presentation: English
If you require any information, please do not hesitate to contact us.