Workshops
Several times a year LASER COMPONENTS offers workshops on different topics. These events are either held at our headquarters in Olching or - during trade shows - on-site at the venue.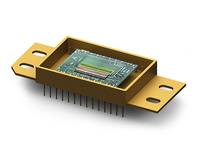 Workshop on (x-)InGaAs Line-Array
June 26, 2017 - LASER World of PHOTONICS 2017

Welcome to our free workshop on (x-)InGaAs line arrays, which will be held on the first day of the LASER World of Photonics 2017 trade show in Munich.
LASER COMPONENTS and Xenics will present themselves as new manufacturers of superfast and flexible InGaAs line arrays that have an extended spectral range of up to 2.6 µm.
These components are perfectly suited for optical coherence tomography (OCT) and other applications, for example in spectroscopy. The fastest versions can measure 400,000 spectra per second – as opposed to just 10,000, which was previously the case!
And there is more where that came from: To control the components, we will be introducing OEM electronics and evaluation kits – including software!
Our partners: Xenics nv, Polytec GmbH, J&M Analytic AG, and LASER COMPONENTS Detector Group
Please note: The number of participants for the workshop is limited.
Most important information:
Date: June 26, 2017
Time: 1:00 p.m. to 2:30 p.m.
Target group: Parties interested in learning about spectroscopy
Language of presentation: English
If you require any information, please do not hesitate to contact us.