Suppliers
In order to provide our customers with the widest range of products, we work closely with premium suppliers. One of our strengths is our ability to jointly develop customer-specific solutions, which make up 85% of our total revenue. Our experience and the composition of our supplier pool make it possible for us to develop projects in which we are able to offer complementary components or entire modules. Test our products for yourself and have a look at our partners.
Sheaumann Laser, Inc.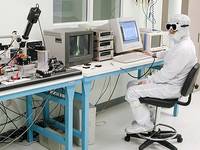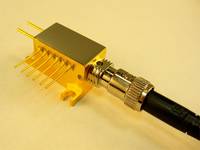 Development and Production of High Power Laser Diodes
Sheaumann Laser, Inc. is an American semiconductor company that specializes in the development and production of high power laser diodes in the 785 nm to 1064 nm spectral range. The R&D team directed by Dr. Jim Hsieh has over 43 years of experience in this field.
At Sheaumann Laser, Inc., a company that is certified according to ISO 9001:2000, the entire production process – from the manufacture of laser diode chips with next generation MOCVD reactors to the housed component – is performed under one roof. For this reason, Sheaumann's products are the #1 choice for edge emitting high power laser diodes in the NIR range. They are assembled on C mounts and in TO and HHL housings, and they ensure top performance, quality, and reliability. These high power laser diodes find more and more application fields, such as:
Optical pumping of solid state lasers
Industrial material processing
Medical laser field
Graphic industry
Field of instrumentation
All products of this manufacturer
High Power Laser Diodes
Latest news of this manufacturer
Articles from the company newspapers