Bulletin d'information
La lecture de notre bulletin d'information, Photonics News, vous maintient à jour. Toutes les nouvelles technologiques et nouveautés produits, aussi bien que l'information sur l'actualité de LASER COMPONENTS sont disponibles sous cette forme concentrée. Souscrivez aujourd'hui - gratuitement !
Photonics News Magazine - Issue 77
Download the German Photonics News as PDF - Download
Recherche par code Web
Use our webcode search to quickly find the article you are looking for!
Red, Blue, Green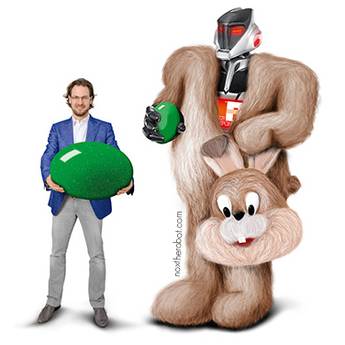 Easter is just around the corner; it is a good time for a look back at the first few weeks of the year.
Photonics West is over – year in and year out, representatives from the photonics industry, including all eight Laser Components branch offices, meet in San Francisco for an intensive exchange of information.
We have over 200 employees worldwide, and thirty-five of them met to discuss the future direction of the company and the development of new products and technologies.

Company know-how has expanded rapidly in the past few years. It is one of our express goals to further bundle existing strengths. In the future, innovations should be brought to market faster. Information exchange will make this possible: via a communication platform, employees from development, production, sales, and marketing can exchange information about a total of seventeen different development projects.
A look at these projects has shown us quite plainly how diversified our product range is (more than almost any other company in our industry): glass processing, thin-film technology, mechanics workshop, optics design, semiconductor technology for laser diodes and photodiodes, fiber optic assemblies – all of these products are not only developed but also manufactured within the LC Group. The combination of these technologies offers great potential in the development of novel products. Taking advantage of this potential requires not only the technical know-how but sound cross-cultural collaboration that ensures fun and motivates at the same time. You can look forward to interesting innovations from LC in 2016! The Easter bunny hid the first few surprises in this edition.

This Easter edition is dedicated to one of our most important products: the laser diode!
Do you know what Beethoven has to do with this discovery? Maybe not with the laser diode itself, but with the breakthrough of the digital revolution and optical data storage that led to the consumer marketability of the laser diode. The wife of Sony's vice president wanted a new medium large enough to store Beethoven's Ninth Symphony. This medium required a diameter of exactly 12 cm. Thus, the CD was born.
This led to the development of red, blue, and now green laser diodes. It was always mass markets, which are not part of our customer base, which enabled such expensive developments. We offer laser diodes for very different niche applications. To find out more, please keep reading.


Blue laser diodes for automotive lighting
Red, Blue, Green - The physiology of seeing color
Green laser diodes: Future market portable mini projectors
For frequent travelers: "mobile" fusion splicers for large diameter fibers
OCT: Optical Coherence Tomography
Comparison: 520 nm laser diodes and 532 nm DPSS lasers
Green innovations: Laser modules emitting green light
Photonics West review
3rd IR WORKshop
Professional development - Seminars on fiber optic network technology
Special Offers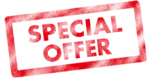 High-Performance VCSEL
Clearance Sale - OTDRs, fusion splicer, cleaver, and much more

Wavelength: 759.9 ± 1 nm at +20°C and a laser current of 1.5 mATO-5 housingIntegrated Peltier cooler (TEC), thermistor, ESD protection diodeNarrow...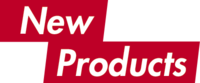 Abonnez-vous à la dernière Photonics News
Si vous souhaitez recevoir régulièrement des mises à jour et des informations sur nos produits et services, abonnez-vous gratuitement à notre Photonics News Newsletter et restez informé !