Bulletin d'information
La lecture de notre bulletin d'information, Photonics News, vous maintient à jour. Toutes les nouvelles technologiques et nouveautés produits, aussi bien que l'information sur l'actualité de LASER COMPONENTS sont disponibles sous cette forme concentrée. Souscrivez aujourd'hui - gratuitement !
Photonics News Magazine - Issue 81
Download the German Photonics News as PDF - Download
Recherche par code Web
Use our webcode search to quickly find the article you are looking for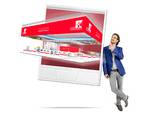 Stereotyping
We always develop specialized components together with our customers; these components are ideally suited to fit our customer's application. Because it is not always possible to achieve this from a desk, we visit over 1,000 customers personally worldwide each year. We are always fascinated by the things we see and experience on site. You get to know a business partner best through direct contact on site rather than over the telephone or from a website.
We are equally surprised to learn the stereotypes some of our customers have associated with us. Although it is widely known that we are experts in custom designs, it is less commonly known that we have many key technologies for the development and production of optical and optoelectronic components at our disposal in house.
A collaborative development project is particularly advantageous for our customers due to the short communication paths and cross-disciplinary competence from one source.
We have, therefore, decided to focus this issue – especially in light of the upcoming LASER World of PHOTONICS – on our in-house development and production departments.
With the LASER trade show in Munich approaching, an absolute industry highlight is just around the corner. Come visit us at our booth and strike up a conversation with us. In addition to the numerous managing directors from our suppliers, all of our in-house technical specialists will be available.
We look forward to four demanding yet extremely interesting trade show days, at which we will hold more customer meetings than in the entire rest of the year.
Sincerely,
Patrick Paul
General Manager, Laser Components GmbH
Laser modules for industrial vision
Completely revised versions available
FLEXPOINT® laser modules - our production sites
FLEXPOINT® laser modules are produced at two locations in Germany
Setting standards in committees and research projects
Our clients can be sure to bet the latest technology
Laser optics for the largest lasers in the world
High-power coatings that keep their promises
Fiber-optic assemblies
Developed and produced in Olching
Pyroelektric detectors
New pyros with differential amplifiers
Avalanche photodiodes & pulsed laser diodes
Manufactured in Canada and in the U.S.A.
Product Developments
This is our cross-disciplinary R&D department
Pas d'article dans la liste.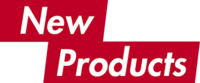 Abonnez-vous à la dernière Photonics News
Si vous souhaitez recevoir régulièrement des mises à jour et des informations sur nos produits et services, abonnez-vous gratuitement à notre Photonics News Newsletter et restez informé !