Bulletin d'information
La lecture de notre bulletin d'information, Photonics News, vous maintient à jour. Toutes les nouvelles technologiques et nouveautés produits, aussi bien que l'information sur l'actualité de LASER COMPONENTS sont disponibles sous cette forme concentrée. Souscrivez aujourd'hui - gratuitement !
Photonics News Magazine - Issue 84
Download the German Photonics News as PDF - Download
Recherche par code Web
Use our webcode search to quickly find the article you are looking for
Editorial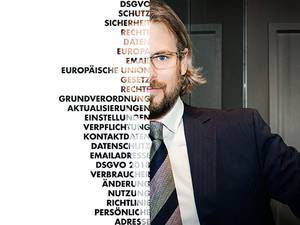 Dear reader,
Business is going splendidly. We are currently experiencing by far the most successful period in our company history. We owe this success to people – people who work in our company and those who work for our customers and suppliers. In recent decades, a trusting relationship has not only been an important maxim at LASER COMPONENTS but also among our business partners. Without this trust, success would not have been possible.
At the moment we have to deal once again with laws and regulations created by people who have nothing to do with our daily work and who, in my humble opinion, know very little about it.
Now we have to pay for the sins of individual companies and people who have abused other people's data for their business purposes, as well as the immaturity of those who are not able to reasonably protect their personal data.
It is important to me that LASER COMPONENTS continues to be associated with the people who work here and on whom you can rely. I cannot find anything good in a working world where I run the risk of violating a law if I introduce two business partners to each other without first obtaining written permission from each, although I know that they would have a common interest in getting to know each other.
The consequences of the current GDPR also include enormous costs for European businesses, great risks, and uncertainty, all of which are poisonous to future growth and will prevent many people from taking the risk of setting up a company. Exactly the opposite should be a priority for our politicians. The currently bubbling tax revenues are not the result of strict data protection laws but of reputable companies and their hard-working employees, who are once again being burdened by a bureaucratic monster.
Our company magazine PHOTONICS NEWS has been around for many years. I have always regarded this publication, created by my father, as an important legacy; and we have always tried together to increase the benefit for our readers. With each issue we receive feedback from individual readers that the newsletter or the printed copy is not desired or is no longer needed. Of course, we always react immediately and stop sending in these cases. What would be the use of forcing someone to read and receive our news? However, the vast majority of reactions have always been positive. Either in the form of praise or specific inquiries about our products or applications.
You are receiving this issue today because we have stored a message in our system with which you have given us permission to do so, be it in a personal meeting, on the phone, at a trade show, or during a visit. In some cases, this permission was granted many years ago. As in the past, you can request that we stop sending information at any time with just a single click.
The question of whether I agree with a law or not is of course irrelevant in deciding whether I will observe it. I am well aware of my responsibility towards business partners and employees. However, I very much hope that my fears regarding the economic and societal damage that could potentially be sustained with an all too strict interpretation and application of the law are unfounded.
Business is still done between people – people who have to exchange their personal data and wish to do so.
To be able to participate in this economic cycle without restriction and at the same time have 100% control over one's own personal data is a contradiction in itself, which unfortunately the law completely ignores.
Yours,

Patrick Paul
Managing Director, Laser Components GmbH
Piercing through the Jungle
Optoelectronic LiDAR measuring uncovers the secrets of ancient civilizations.
A Glimpse into the Future
Are lasers soon tailoring sports clothing?
Building Cruise Liners
Optoelectronic positioning at MEYER WERFT
Digital Cinema
The first cinemas as using RGB laser projectors
The Smell of Suspense
Scientists use IR spectrometry to measure emotions in movie theaters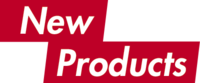 Abonnez-vous à la dernière Photonics News
Si vous souhaitez recevoir régulièrement des mises à jour et des informations sur nos produits et services, abonnez-vous gratuitement à notre Photonics News Newsletter et restez informé !