Bulletin d'information
La lecture de notre bulletin d'information, Photonics News, vous maintient à jour. Toutes les nouvelles technologiques et nouveautés produits, aussi bien que l'information sur l'actualité de LASER COMPONENTS sont disponibles sous cette forme concentrée. Souscrivez aujourd'hui - gratuitement !
Photonics News Magazine - Issue 86
Download the German Photonics News as PDF - Download
Recherche par code Web
Use our webcode search to quickly find the article you are looking for
Editorial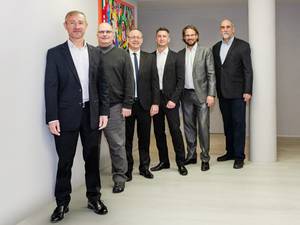 Dear readers,
The photonics industry offers great growth potential but also faces difficult challenges. Never before have we seen such a massive influx of optical applications into new markets. What was still in scientific laboratories a few years ago is now increasingly being found in end-user products for everyone.
This increases the need for quality, reliability, and production capacity. At the same time, however, the economic pressure is constantly increasing, which in our view can only be countered with more efficient production and business processes.
LASER COMPONENTS is responding to these demands with a mixture of long-term investments, digitization, better networking, and a realignment of its own corporate structure.
In January, we were able to set a strong signal for the future of our Montreal location by acquiring the previously rented company building. Our subsidiary in Phoenix is currently planning a new factory in which all detector technologies from Laser Components will be developed and manufactured under one roof and which up to 100 employees will call their new home. Completion is scheduled for mid-2020.
New premises for the production of optoelectronic modules are currently being inaugurated at the main production facility in Olching, making it possible to achieve even higher quality and more efficient processes.
In the area of quality management, we have centralized responsibility among the group executives with the aim of making market demands from the medical technology and automotive industries our standard.
Our internal corporate communication standards have recently been upgraded to a new digital platform that allows us to better bundle our know-how to complete future developments faster and more cost-effectively.
Many of our customers operate globally, which is why it is important to us that the LASER COMPONENTS locations also be better linked.
Conservative, healthy, and stable growth meet digitization, a high degree of networking, and optimized processes as part of Industry 4.0.
In addition to solving problems for our customers, this balance is the driving force behind our daily motivation.
Yours,
Patrick Paul
Managing Director, Laser Components GmbH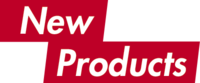 Abonnez-vous à la dernière Photonics News
Si vous souhaitez recevoir régulièrement des mises à jour et des informations sur nos produits et services, abonnez-vous gratuitement à notre Photonics News Newsletter et restez informé !