Company Newsletter
Reading our company newsletter, Photonics News, keeps you up to date. All technological and product news, as well as current information about LASER COMPONENTS, is available in concentrated form.

Subscribe today – for free!
Photonics News Magazine - Issue 10
Download the Photonics News as PDF - Download
Webcode Search
Use our webcode search to quickly find the article you are looking for
Editorial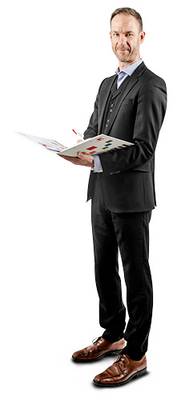 Dear reader,
Autonomous driving is, as you're surely aware, a very hot topic these days. In fact, the automotive industry as a whole is opening up to the possibilities of photonics as more and more potential applications for the transport sector arise. From LiDAR to LED headlights, to laser welding manufacturing processes and gas emission analysis, there is a small revolution taking place, a revolution that will have a positive impact on many people's lives. Will driverless vehicles be dominating the streets ten years from now? Well, that remains to be seen, but one thing is sure: Driver assist systems will continue to show increasing complexity and LASER COMPONENTS is well positioned to play an active role in this exciting new development. Safer and more comfortable driving are only two key benefits. Hopefully we can also look forward to less congested traffic ­systems and less pollution in urban areas. With that in mind, we share some insights into the world of autonomous vehicles in this issue of Photonics News Nordic. Laser processing in the automotive industry? Check! Road side monitoring using laser spectroscopy? Well, of course! And as always, we share some interesting product news on the final pages.
I'd also like to encourage you to welcome Harvey Washbrook to our team – Harvey is our new Sales Manager and he will be happy to assist you with any inquiries you may have. As we continue to expand our activities in the Nordic region, Harvey will play an important role developing our business. Give him a call to set up a meeting and find out how our components can help yours.
When you're reading this, we have already finished the trade show "Elektronik 2019" in Sweden, and aim forward, towards "Optics and Photonics Days Finland" in Espoo, May 27th – 29th. See you there!
Yours,

Mikael Winters
General Manager,
Laser Components Nordic AB
Electromobility
Laser material processing makes many key components possible.
More autonomy!
Modern sensor technology as the eyes and ears of the driving car.
In the service of the environment
How laser spectroscopy can keep air clean.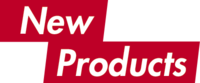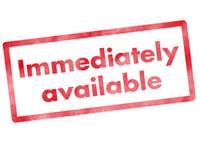 COUNT® photon counters with high detection efficiency and low dark count rate.We deliver your COUNT® module quickly, reliably and at reasonable...