Company Newsletter
Reading our company newsletter, Photonics News, keeps you up to date. All technological and product news, as well as current information about LASER COMPONENTS, is available in concentrated form.

Subscribe today – for free!
Photonics News Magazine - Issue 7
Download the Photonics News as PDF - Download
Webcode Search
Use our webcode search to quickly find the article you are looking for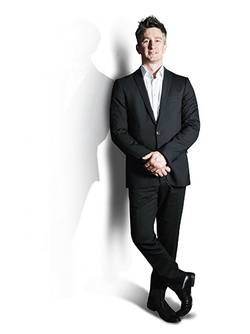 Stereotyping
Dear Reader,
LASER COMPONENTS Nordic can look back at another great year, with several interesting projects coming to completion and many new ones just getting started. Photonics is such an amazing and expansive ­industry and today it is certainly one of the most fascinating areas to work in. LASER COMPONENTS is a key supplier to companies now moving photonics into ever more and more technology segments, turning what was once something people worked with in laboratories into every-day technology, present in every home. Our in-house capabilities make us very well positioned to follow, and even lead, the fast-moving development in our industry. More and more customers discover this and I invite you to do the same by bringing your components needs to us.
With that in mind, this new issue of Photonics News Nordic will show you something of the width and breadth that we can offer – from our own product portfolio! The articles will take you through several of our production sites and describe some of our core capabilities. That is, laser modules, laser optics, fiber optics, detectors, pulsed lasers, and more. We are very proud of our in-house development and of our production departments. As a customer, you will find that there is a huge advantage to having a single source with this many cross-disciplinary competencies. It allows us to see a bigger picture and to solve problems more efficiently. On the back page, you will also learn a few things about what it means to have the Design Center at LASER COMPONENTS supporting your project – just what is it that makes us unique?
Last, a big "Thank you!" to everyone that came visiting our booth at the ­exhibitions during the spring and ­autumn. It is always a great pleasure to meet you all and we are very ­happy to be a part of your projects. We look forward to meeting you again next year!
Yours,
Mikael Winters
Laser Modules for Industrial Image Processing
The MV-Modules edition 2017 is completely new
FLEXPOINT® Laser Modules
Quality guaranteed
Laser Optics Fitting the World's Largest Laser
High power is what you can expect
Fiber-Optic Assemblies
Developed and produced in Olching
Pyroelectric Detectors
New pyros with differential amplifiers
Avalanche Photodiodes & Pulsed Laser Diodes
News from the US and Canada
Product Development
Reaching your goals