Company Newsletter
Reading our company newsletter, Photonics News, keeps you up to date. All technological and product news, as well as current information about LASER COMPONENTS, is available in concentrated form.

Subscribe today – for free!
Photonics News Magazine - Issue 8
Download the German Photonics News as PDF - Download
Webcode Search
Use our webcode search to quickly find the article you are looking for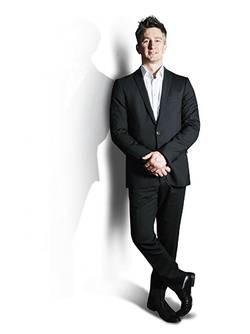 Round about it ...
Dear Reader,
in this issue of Photonics News Nordic, we will continue what we started in the previous one. In a series of articles, you will get a couple of new glimpses from inside our operations. First, we offer some insight into our work on Quality Assurance for Laser Optics. What metrics do we use to ensure an outstanding product? Are the spectral characteristics ok? What about the homogeneity? Next, we give some examples of what we offer in Fiber Technologies. LASER COMPONENTS have more than twenty years of experience in this field and can provide a wide range of fiber optical assemblies, state-of-the-art test equipment, coatings on fiber end faces and more. Page 6 – 9 will give you the full picture. On page 10 you can read about our in-house services, notably the calibration service that we offer.
For a technology driven company like LASER COMPONENTS, there is always a need for technically skilled employees. In this time of a shortage of skilled workers and rapid company growth, we are therefore pleased and proud to have found numerous additional international sales staff in recent months. Moreover, generational change in two important management positions was also successfully completed, once again by drawing on employees from our own ranks. You can get more information about this on page 11.
In the Product News segment, we are particularly happy to announce our QuickSwitch® Pulsed Laser Diodes for precise measurements at short distances. In one second, the QuickSwitch® PLD generates up to 200,000 laser pulses with a typical duration of 2.5  ns! Another exciting addition to the portfolio is the linear APD arrays, now in a new version optimally suited for time-of-flight measurements.
Before I leave you to the content of this issue, I would like to invite you to our upcoming shows. End of April, we exhibit at the Scandinavian Electronics Event 2018 at Kistamässan, Stockholm (Sweden) and in ­September we will be in Lund at the conference Northern Optics & ­Photonics. See you there!
Yours,
Mikael Winters
Fiber Assembly at the Highest Level
Thanks to cross-departmental measurement technology, standards are defined with customers
Quality Assurance for Laser Optics
The quality of laser optics depends on many factors -
We check extensively, you get the measurement report
Calibration Service in Germany
Calibrations for laser power and energy detectors and fiber optic attenuators
Generational Change
Lance Feldman is responsible for pyroelectric detectors
Christian Grunert takes over laser optics production