LASER COMPONENTS Campus
LASER COMPONENTS Campus: Several times a year LASER COMPONENTS offers workshops, technical trainings, or symposiums on different topics. These events are either held at our offices or - during trade shows - on-site at the venue.
IR WORKshop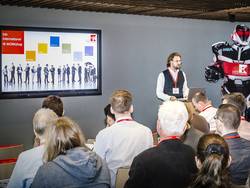 Next IR WORKshop 2019:
October 28-30, 2019, in USA, Princeton University Campus


The success of the past few years had prompted LASER COMPONENTS in 2017 to convert the WORKshop, which had previously taken place every two years, into an annual event. Since then it has been held alternately in Germany and the U.S.A. The date for the 6th International IR WORKshop has already been set: It will take place from October 28 to 30, 2019, at the renowned University of Princeton.
Please find closer information about the next IR WORKshop at www.ir-workshop.info as of 2019.
A review of the 2018 workshop in Germany can be found here.