First International Single Photon Day
23.01.2014
Free of Charge
On March 31, 2014, the first workshop on single photons will be held at LASER COMPONENTS' headquarters in Olching, near Munich. The topic of the seminar is single photons and their importance for life science experiments, implementations in quantum optics and quantum information as well as technical applications in the industry.
Suppliers, research scientists and industrial users will be making contributions.
Program
1. Life Science & Biophysics
MPI Göttingen – Superresolution imaging
IPHT Jena – Superconducting nanowires
Uni Saarland – In-vivo fl uorescence imaging
Uni Stuttgart – Fluorescence spectroscopy
2. Quantum Optics / Quantum Information
AIT Vienna – Investigations and modelling of photon statistics with a down conversion system
Uni Innsbruck – Time-bin entanglement from quantum dots
LMU Munich, Cryptography Group – Detectors for quantum information
LMU Munich, Cavity Quantum Optics Group – Single-photon sources and microscopy with fi berbased optical microcavities
3. Industrial Applications
PicoQuant – Time-resolved photon counting
QuTools – Measurements of photon statistics
Laser Components – Single photon detection technologies
PD-LD – Stabilized laser sources

The number of participants is limited to 80 attendees so apply early! Our application confirmation will tell you whether you were able to receive one of the sought-after spots.
Links:


Contact:

Contact Person:
Svante Karlsson
Company:
Laser Components Nordic AB
Address:
Skars led 3
ZIP / City:
41263 Göteborg - Sweden
Phone:
+46 (0) 31 703 71 73
Fax:
+46 (0) 31 703 71 01
Email:
s.karlsson@lasercomponents.se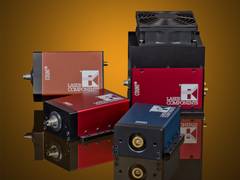 Single Photon Counting Modules

Downloads: