Innovation
The central R&D department is an independent division at LASER COMPONENTS. We have access to vastly different technologies, the combination of which can lead to novel products and also business fields.
We can take over an entire R&D project for our customers with our team. Inquire with us about it!
Product Development Process
We are often asked about what makes LASER COMPONENTS so unique. On our webpages, you have gained some insight into our very different production facilities. All areas of production enjoy a vast professional network; in addition, we have a cross-disciplinary R&D department in Germany that is active in our core technological areas. This combination of different competencies makes us quite special.
The following infographic shows the typical development process – from an idea to series production and beyond, including product care. The range of development projects is a challenge that we gladly face: This makes it possible to carry out both customizations in general and bilateral, protected ideas.

Headquarters Germany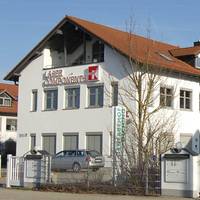 Contact us!
Just give us a call:
+49 8142 2864-0

You are also invited to send us an email.
info@lasercomponents.com

Laser Components GmbH
Werner-von-Siemens-Str. 15
82140 Olching