Pulsed Laser Diodes
The experienced team at LASER COMPONENTS Canada, Inc. has manufactured high power pulsed laser diodes since 2002 and has specialized in the assembly of these special semiconductor lasers.
Pulsed Laser Diodes

LASER COMPONENTS Canada, Inc.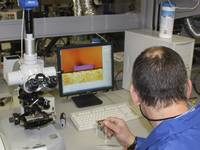 LASER COMPONENTS Canada was started up in an empty factory in Montreal in 2002. Innovative ideas and unlimited enthusiasm made the company into the modern manufacturer of high-power pulsed laser diodes it is today – with a comprehensive range of products used worldwide. LASER COMPONENTS has taken over as market leader in this area.
Many factors have led to this success, including the work of LASER COMPONENTS' highly-motivated ISO-9001 certified team of scientists and the close collaboration between representatives from LASER COMPONENTS and the German parent company.
Product development, production, and test laboratories for the inspection and measurement of components are all located on site at the production facility. Custom semiconductor material specially designed for use in high power applications is developed here.
New Products and Short Delivery Time
LASER COMPONENTS Canada has set a new benchmark in terms of quality, flexibility, and customer-specific solutions at affordable prices.
The result of this strategy has been a steady stream of new product launches starting with our 905nm single stripe lasers to multi-chip stacks and then to multijunction devices, all in hermetic metal packages. At this wavelength, more than fifty combinations of package style and chip configuration are available usually within a four week lead time. Early in our development we also established a 1550nm pulsed laser product, which has become a benchmark for high power and reliability. 850nm pulsed lasers have recently become available. Custom products are the mainstream of our business; adapting to the customers needs from a select test to a special wavelength or packaging solution. Combinations with powerful drive electronics are also available.

Field of Application
Our customers are global and as varied as the applications. Lasers are supplied for traffic sensing, speed detection, range finders for golfers to high end military products, weapons training and systems, medical therapy, industrial light curtains, robotics and for measuring the height of clouds in airports. Increasingly pulse laser diodes are being employed in automotive applications such as adaptive cruise control and blind spot warning.

Our corporate vision is "To build a strong manufacturing group that is responsive to the needs of the industry". The group is in place and we shall continue to strive to meet the needs of our partners. Development of new technologies to increase the brightness of our products is a primary goal across the entire wavelength range.

We look forward to growing our business for the next five years with our suppliers and customers as partners.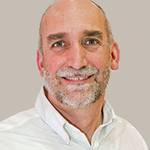 General Manager
Jeff Britton
Prior to assuming his role as CEO, Jeff had been involved with Laser Components Canada as the companies' operations manager from its' inception in 2003. Jeff was part of a dedicated team of professionals responsible for guiding LCC into the world class supplier it is today of high performance, high reliability pulsed laser diodes used in commercial, industrial, military and medical applications. Jeff's career in semiconductor laser diodes spans 30 years where he has held positions in all aspects of laser diode manufacturing from engineering and production to product management and sales. His well rounded experience is a perfect match for directing continued growth in the company.
Products
Pulsed laser diodes (PLD) made by LASER COMPONENTS: