Company Newspaper
Reading our company newsletter, Photonics News, keeps you up to date. All technological and product news, as well as current information about LASER COMPONENTS, is available in concentrated form. Subscribe today – for free!
Photonics News Magazine - Issue 59
Download the Photonics News as PDF - Download
Webcode Search
Use our webcode search to quickly find the article you are looking for
Editorial
Dear Reader
Within the LASER COMPONENTS Group we visit over 1,000 customers a year, which includes an important exchange of production techniques and customers' enhanced performance needs. Together we produce world class components at competitive pricing, whilst giving our customers' instruments the 'edge' required to beat their competition. It is a pleasure to be welcomed by our customers to their facilities to see their special expertise, and in some cases, as no one else in the world is working in their area, truly pushing the frontiers to ultimately better and safeguard mankind's future.
I would say that it is surprising how often customer visits result in these frequently heard words, "I didn't know you did that." It is well known that LASER COMPONENTS produce custom components; however, it seems ­customers are less aware of the range of technologies that we cover.
Whilst it isn't quite 'anything photonic' it is nevertheless pretty broad. This is not to say we are a Jack of all trades, but we do have distinct production groups each with their own world-class capabilities. These include laser optics, visible and NIR detectors and lasers, IR detectors, fibre optics and measurement technology, so we are masters of more than one! If there is a demand we continue to explore new horizons to see if this is a good fit for both our company and our customers to develop and invest in a new capability.
It is equally well known that LASER COMPONENTS is a distributor, and indeed we highly value both our fledgling and long standing supplier partnerships, companies that in their own right are world-class, providing products needed by 'photonic' customers (I use 'photonic' to mean anyone working with photons!). We do have internal expertise but we cannot be expert in everything so it is a win-win collaboration to offer components from our partners this way, especially since when somebody wants a laser module, they generally also want optics, a detector and sometimes pigtailed fibres.
This issue has exciting new feature articles and components within fibre optics, UV LEDs, cinema bright lasers, Si and InGaAs PIN and APDs, and more. May I suggest you sit back and relax with an enlightened read in the following pages and if anything catches your attention we shall be delighted to help.
Yours,

Chris Varney
Laser Modules for Industrial Vision
Completely revised versions available
FLEXPOINT® Production Sites
Laser modules are produced at two locations in Germany
Large Laser Optics
High-power coatings that keep their promises
Fibre-Optic Assemblies
Developed and produced in Olching
Pyroelektric Detectors
New pyros with differential amplifiers
Avalanche Photodiodes & Pulsed Laser Diodes
Manufactured in Canada and in the U.S.A.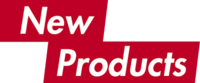 Subscribe to Photonics News
Would you like to receive regular updates and information on our products and services? Just send us an email to subscribe for our free Photonics News and stay up to date.