Company Newspaper
Reading our company newsletter, Photonics News, keeps you up to date. All technological and product news, as well as current information about LASER COMPONENTS, is available in concentrated form. Subscribe today – for free!
Photonics News Magazine - Issue 60
Download the Photonics News Magazine as PDF - Download
Webcode Search
Use our webcode search to quickly find the article you are looking for
Editorial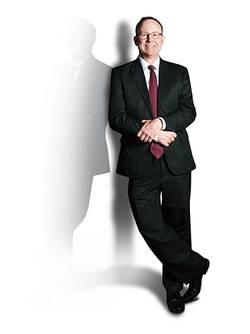 Dear Colleagues
Photonics West 2018 was a huge success for large numbers of the 20,000 participants whether presenting latest research, new products at their trade show booths, or visitors both new to photonics or those like me heading towards two decades of attendance. What was evident whilst spending three days meandering up and down the North and South Halls sporting 1,324 companies and more than 7,500 authors of scientific papers, was the palpable fervour of sensing applications using the latest advancements in component manufacture. Performance enhancements are leaping in great strides it seems.
There is a lot of publicity about autonomous vehicles such as cars, Uber taxis, robots and transportation machines in Greenwich using a mix of pulsed light sources (laser diodes, VCSELs, fibre lasers) and fast detectors (avalanche photodiodes, single and array, and InGaAs PIN ­photodiodes). Other technologies include lasers for advanced manufacturing and research, narrow wavelength light sources for healthcare especially Raman ­applications, high speed VCSELS for communications, and optoelectronics used in so many of today's consumer products.
It is fitting that this sixtieth issue of LASER COMPONENTS (UK) Ltd's ­Photonics News headlines 'food and beverage' in the modern sensing world . Advancements in detector arrays, optical filters and UV LEDs are just some of the components that permit innovative instruments to take the lead for companies seeking the next unique selling point (USP) to gain market share over their rivals. We at LASER COMPONENTS strive to stay ahead with product improvement, whether components we produce (now within three separate factories) or by our partner Suppliers.
We focus on topics close to many people's taste buds, and ­pleasure; ­vintage wine. Here we see how Fourier-transform infrared (FTIR) ­spectroscopy utlilises our extended InGaAs array with sensitivity out to 2.1µm (IG22 ­Series) and 2.5µm (IG26 Series). Together with our control module TEESS (Tempe Electronics & Software Set; Tempe Arizona where our factory is located) the carbonation level of champagne can be measured, thus providing the best moment for decanting wine.
In our last issue (PN59) we featured drone applications; they do seem to be an ever increasing presence in our modern lives now. Using ­precision ­optical filters to limit the spectral content reaching a suitable detector ­(mounted in a drone) one can image crops and deduce the amount of chlorophyll present. With intervention techniques greater crop yield can be realised or disease averted.
Recently great advances have been made with both the output power and with shorter wavelengths of UV LED technology thus opening up the economic advantages of smaller systems over large discharge tubes in the control of organisms that would otherwise hinder the lifetime of produce. UV light de­natures proteins thus preventing a dangerous build-up of toxins, for example, on our lettuce in the fridge.
We include a brief insight into the use of diffractive optical elements (DOEs) in this case a multiple spot element from a single laser source. With ­sufficient energy, pulsed arrays of laser spots puncture both packaging and the skins of fruit and vegetables to create longer lasting produce.
Please visit us at any of our planned exhibitions listed on the back page, we would be delighted to meet you and discuss your requirements.
Yours,
Chris Varney
Wine Production
How Vintage can be Improved with Science
Agricultural Monitoring
The Use of Drones to Analyse Crops
Sorting, Analysing and Processing Food
Optical Technology in Produce Selection
UV LEDs have an Antibacterial Effect
How Exposure to UV Light Reduces Mould
Food Packaging
How to Keep Food Fresher for Longer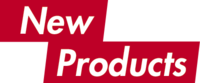 Subscribe to Photonics News
Would you like to receive regular updates and information on our products and services? Just send us an email to subscribe for our free Photonics News and stay up to date.