Company Newspaper
Reading our company magazine, Photonics News, keeps you up to date. All technological and product news, as well as current information about LASER COMPONENTS, is available in concentrated form. Subscribe today – for free!
Photonics News Magazine - Issue 36
Download the Photonics News as PDF - Download
Webcode Search
Use our webcode search to quickly find the article you are looking for
Photonics versus Sports
What is the role of optical components in sports?
We are all well aware about the myriad of applications in industry and research. However, many somewhat unusual applications - such as in sports - are out there waiting to be explored.
In light of upcoming international sporting events, we wanted to take a closer look at the latest optical analysis and measurement tools and how they enhance our athletes' performance level. The outcome of this research was very exciting. Optoelectronic is key to measure run-up velocity in pole vaulting, running speed and correct bicycle alignment. IR measurements contribute to breath gas analysis for the overall health of athletes and air quality in stadiums for spectators.
But this is not all. You have been loyal readers of our Photonics News and we have used the same format for many years. We have been working hard behind the scenes to provide you something new. It needed to be inspiring with new content, bringing it all together in a joyful magazine style.
Take a first look. We cannot wait to indulge you in this new and exciting world.
Gary B. Hayes
CEO/General Manager
Run-up Velocity in Pole Vaulting
Optimized Sitting Position on a Bicycle
Optoelectronical Measurement
Spiroergometry
Air Quality in Stadiums
EPO Doping
30 Years of Optics Production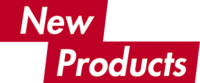 Subscribe to Photonics News
Would you like to receive regular updates and information on our products and services? Just subscribe to our free Photonics News and stay up to date: