Company Newspaper
Reading our company magazine, Photonics News, keeps you up to date. All technological and product news, as well as current information about LASER COMPONENTS, is available in concentrated form. Subscribe today – for free!
Photonics News Magazine - Issue 37
Download the US Photonics News as PDF - Download
Webcode Search
Use our webcode search to quickly find the article you are looking for
Editorial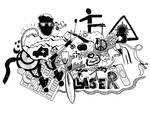 LASER COMPONENTS GmbH (LCG) is celebrating 30 years of laser optics production. When LCG entered the laser market by producing high damage thresholds laser optics, lasers were rapidly penetrating medical use in many surgical specialties.

The First Medical Laser. A laser was first used in medicine in 1961: At the Columbia Presbyterian Medical Center in Manhattan, Dr. Charles J. ­Campbell, et al., used a ruby laser to destroy a tumor on a patient's retina [1].
The ruby laser was also used by Dr. Leon Goldman, who published studies on the effect of laser beams on the skin in 1963 [2] and used the beam to remove tattoos. He began his research in 1960 and is considered the "Father of Laser Medicine in the United States".

Medical Lasers Today. Modern laser applications are numerous with fantastic capabilities. For example, optogenetics involves the use of light to control cells in living tissue, typically neurons, with the potential to treat disorders like addiction, Parkinson's disease, depression and cancer. Or to name a few others: laser-assisted drug delivery through skin, fiber lasers at various wavelengths for femtosecond micromachining of hard and soft tissues, laser spectroscopic techniques like fluorescence or Raman for cancer detection and imaging. But that's not all. Lasers for bio stimulation, triggering growth and pain control are moving to clinical proof, paving the way for more innovations.

Lasers have changed over the years to meet physician and patient treatment demands. In this edition of Photonics News, three industry experts share their experience on material processing of medical components, the effect of laser radiation on tissue, eye surgery and laser light in tattoo removal.

And don't miss our product release overview for SPIE Photonics West, at the end. The leading event on photonics promises to become the ­highlight of the year with the release of QuickSwitch® Pulsed Laser Diodes ­having pulse duration of 2.5ns, 1.41 higher D* for pyroelectric detectors, advances in extended InGaAs detectors, custom patterned polarizers, improved 808nm fiber-coupled diode lasers, specialized laser diode drivers, extended portfolio of FLEXPOINT® laser modules, and many more.

If you wish to make an appointment at the show,
contact us at info@laser-components.com

Hope to see you on one of our shows

Gary Hayes
CEO/General Manager


[1] Lasers in Ophthalmology: Basic, Diagnostic, and Surgical Aspects; 2003, Kugler Publications, S. 115
[2] Goldman L, Blaney DJ, Kindel DJ, et al (1963) Effect of the laser beam on the skin: Preliminary report. J Invest Dermatol 40:121-122
Laser Material Processing
Interaction: Laser - Tissue
Eye Surgery
Laser Light on Skin
Latest Updates from Laser Components and Partners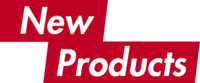 The FLEXPOINT® MVfiber laser module drives machine vision systems to new heights. The single-mode fiber reduces scattered laser light and prevents...

Laser optics are commonly optimized for a single wavelength. If frequency-multiplying lasers are used, this must also be considered in the selection...
The FLEXPOINT® MVstereo laser module is a light source that projects a randomly ordered point cloud of 33,000 individual dots for rapid 3D...

Subscribe to Photonics News
Would you like to receive regular updates and information on our products and services? Just subscribe to our free Photonics News and stay up to date: