Company Newspaper
Reading our company magazine, Photonics News, keeps you up to date. All technological and product news, as well as current information about LASER COMPONENTS, is available in concentrated form. Subscribe today – for free!
Photonics News Magazine - Issue 39
Download the Photonics News as PDF - Download
Webcode Search
Use our webcode search to quickly find the article you are looking for
US Manufacturing: Adding Value to the Economy & People

Ever since LASER COMPONENTS established the US sales office in 2000, we have been striving to develop creative solutions for today's complex manufacturing demands. Today, the LASER COMPONENTS GROUP includes multiple US manufacturing locations adding value to the US job market and increasing our strong presence in the US. We understand the business culture of our customers, and therefore can hone in on customer product requirements, engineering requirements, and end customer requirements; all helping to have a quick turnaround time for information and product specifications. We are essentially closer to our customers both geographically and technologically.
Economically, having strong US roots also allows us to help new technology flourish. So, not only are we distributing and effectively facilitating business requirements, we are also supporting great US-based talent and engineering, the creation of next generation product development, and a melting pot of great minds.
A great example of how we continue to bring great minds together is our upcoming IR WORKshop. Based on a proven concept in Germany, we brought this event to the US so that scientists, engineers, and industry leaders can brainstorm and communicate about the advancements in the IR industry. SPIE Photonics West is another example of our US presence where customers can meet with our colleagues and international suppliers.
We wanted to share this information with you and have decided to dedicate this Photonics News edition to the various key technologies and developments we have in-house. Visit us at one of our events or give us a call and explore how we can help you and your business. We can achieve so much more when we are a group of collective minds.
Sincerely,
Gary Hayes
CEO/General Manager, Laser Components USA, Inc.
Laser Modules for Industrial Image Processing
The MV-Modules edition 2017 is completely new
FLEXPOINT Laser Modules
Quality guaranteed
Employees Part of Standard Committees and Research Projects
Customers can count on high technology
Laser Optics Fitting the World's Largest Laser
High power is what you can expect
Fiber-Optic Assemblies
Developed and produced in Olching
Lead Salts Detectors in High Volume
Cutting edge technology from the US
Avalanche Photodiodes and Pulsed Laser Diodes
News from the US and Canada
Pyroelectric Detectors
New pyros with differential amplifiers
Product Developments
Reaching your goals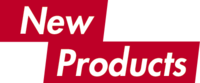 Subscribe to Photonics News
Would you like to receive regular updates and information on our products and services? Just subscribe to our free Photonics News and stay up to date: