Company Newspaper
Reading our company magazine, Photonics News, keeps you up to date. All technological and product news, as well as current information about LASER COMPONENTS, is available in concentrated form. Subscribe today – for free!
Photonics News Magazine - Issue 43
Download the Photonics News as PDF - Download
Webcode Search
Use our webcode search to quickly find the article you are looking for
The Digital Era Is Now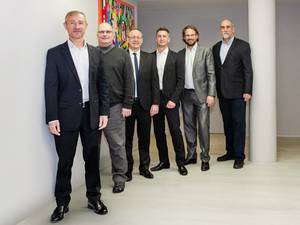 We cannot ignore that industry is transitioning at an increasingly rapid pace. What used to take about a century between two industrial revolutions, is now happening within a decade or even less. Digital capabilities are the driving forces that are leading us into a new age. One with instant fulfillment of changing customer needs and expectations, data transparency, access to more information than the human brain can ever process, and no trade-off between price, efficiency, and innovation.
Companies of the future are preparing today with the implementation of digitization technologies in product development, operation processes, and collaborative corporate structures. At LASER COMPONENTS, we are responding to these transformations with a mixture of long-term investments:
In January, LASER COMPONENTS Canada set a strong signal for the future at the Montreal location by acquiring the previously rented company building. LASER COMPONENTS Detector Group in Arizona is currently planning a new 26,000 ft2 building in which all detector technologies from LASER COMPONENTS will be developed and manufactured. New premises to design and manufacture optoelectronic modules are currently being inaugurated at the main LASER COMPONENTS GmbH production facility in Olching, Germany making it possible to achieve even higher quality and more efficient processes.
In the area of quality management, we have centralized responsibility among the LASER COMPONENTS companies with the aim of making market demands from the medical technology and automotive industries our standard.
Additionally, our internal corporate communication standards have recently been upgraded to a new digital platform that allows us to better bundle our know-how to complete future developments faster and more cost-effectively.
From an applications perspective, Industry 4.0 is in full swing, so we do not want to hold you any longer. Let's connect and read about how photonics technologies are joining forces in new ways. Brought to you in yet another Photonics News.
Yours,
Gary Hayes
CEO/General Manager, Laser Components USA, Inc.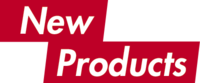 Subscribe to Photonics News
Would you like to receive regular updates and information on our products and services? Just subscribe to our free Photonics News and stay up to date: