Diffractive optical elements
Holo/OR is a designer, developer and manufacturer of diffractive optical elements (DOEs) as well as micro optical components. Products include beam splitters, beam shapers (top hat), homogenisers/diffusers, multi-focal, beam samplers, vortex lenses and much more, with wavelengths ranging from DUV to far IR.

As has become annual tradition, the diffractive optics end of year sale begins now, with discounts of up to 20% on single stock diffractive optical elements, for orders placed before December 20th, 2017. Enquire now regarding current availability.
Contact:

Contact Person:
Michael Tuohy
Company:
LASER COMPONENTS USA Inc.
Address:
116 South River Road Building C
ZIP / City:
03110 Bedford, NH
Phone:
+1 603 821 7040
Fax:
+1 603 821 7041
Email:
sales@laser-components.com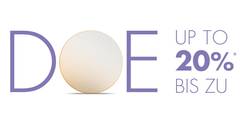 Downloads: