About us
The cultural model of a company is the basis for its innovative ability. Our work atmosphere is one that encourages creativity but also demands high quality products and service. All employees play an active role in the continuous optimization of products and processes. We have made it our business to constantly research and develop new and innovative components produced not only in-house, but also as a distributor of products offered by well-known international manufacturers.
Management
At LASER COMPONENTS stability, continuity and decisions aimed at long term success meet with dynamics, flexibility, shallow hierarchies and a short decision making process. This statement is in no way a contradiction in terms but rather the result of productive collaboration in a family-run business.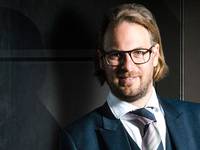 Patrick Paul
General Manager/CEO
Günther Paul's eldest son has played an integral role in the company since 2001 and took over managing duties in 2006. After completing his degree as an industrial engineer, he initially traveled abroad to support the North American activities of the company. In February 2018, he will take over full control of the entire LC Group.
Ursula Mader
Authorized Representative/COO
Ursula Mader, also an industrial engineer, has been active in the company for several years, initially in purchasing and quality management and since 2000 as executive assistant. In 2010, she took over as head of organizational and operational processes.
Dr. Lars Mechold
Authorized Representative/CTO
Upon completion of his doctorate in plasma physics, he worked in research at INP in Greifswald for a period before entering the industrial sector. Both his technical training and production management studies proved to be beneficial as head of IR laser diode production. Over the years, he has taken on more and more tasks and responsibilities at Laser Components, shaping the field of optoelectronics technologies. In 2012 he was appointed technical director of the entire company.
Sven Schreiber
Authorized Representative/Head of Sales

While studying business administration and economics, he first started working in the laser sector at a company in the U.S.A. In 2002, he headed up the export department at Laser Components and successfully built a network of distributors. He has been working as sales director since 2014 and took over sole responsibility of sales and marketing as an authorized officer in 2017.
Pius Perko
CQO

After completing an apprenticeship as an industrial mechanic and studying mechanical engineering at the Technical University of Munich, he spent more than 20 years in quality management at various companies between Budapest and Winterthur in the automotive supply and electronics industry.
At Laser Components, he is responsible for quality management for the entire LC Group.
Jan Gössel
CFO

After studying business administration with a specialization in financial, banking, and investment accounting in Munich, he successfully passed the American examination to become a certified public accountant (CPA).
He worked for various companies in management positions in the areas of finance and controlling. He is also a lecturer in international accounting at the Munich Chamber of Commerce and Industry (IHK).
The Founder of the LASER COMPONENTS Group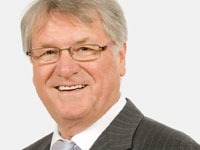 Günther Paul
Günther Paul, who obtained his degree in engineering, is the founder of the LASER COMPONENTS Group and can look back on over 40 years of experience in the laser industry. With this experience, he laid the foundation for the direction the company would take under his wing to develop from what was originally a distribution company to the manufacturer of optical and optoelectronic components it is today. On January 31, 2018, he will officially resign his position as general manager; however, he will remain closely linked to the family business in an advisory role.
Headquarters Germany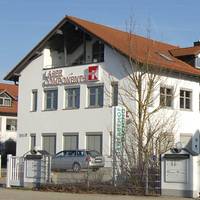 Contact us!
Just give us a call:
+49 8142 2864-0

You are also invited to send us an email.
info@lasercomponents.com

Laser Components GmbH
Werner-von-Siemens-Str. 15
82140 Olching