Pyroelectric Detectors
Pyroelectric detectors are infrared detectors that react to temperature changes of the crystal caused by the absorption of radiation.
In most cases this pertains to heat radiation but these detectors also react to visible light and even THz radiation.
Typical applications include spectrometers, NDIR gas analysis, medical technology, and security technology.
Pyroelectric Detectors

Laser Components Detector Group, Inc.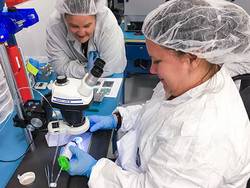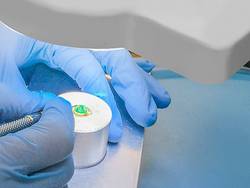 With pyroelectric detectors, the Laser Components Group has opened a new chapter in its very extensive IR history, which began in 1982. With the acquisition of Microwatt Applications, LCC, pyroelectric detectors have been manufactured within the Group since July of 2014. The company has specialized in two materials: DLaTGS and LiTaO3. The production site is located at the LASER COMPONENTS Detector Group, Inc. in Arizona (USA).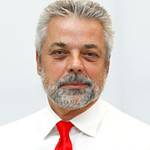 General Manager
Dragan Grubisic
Dragan Grubisic's extensive experience with semiconductor sensors has been facilitating Laser Components DG, Inc. proliferation of high performance and unique detectors covering wide range of applications.