Photonics News No 75
You like to read the whole Photonics News magazine? Just download the PDF version: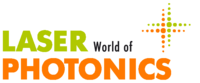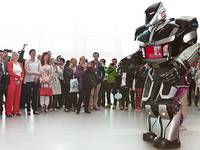 This was the LASER World of PHOTONICS
Great Atmosphere throughout and Surpassed Expectations in Munich.

Never before – and we are talking about thirty years of trade shows – have we ever been so skeptical prior to a trade show as we were prior to this year's LASER World of PHOTONICS. The reasons for our skepticism were manifold: An additional hall was opened and, at the same time, the existing hall layout changed to make room for the expanding trade show. That meant that we had to move from our excellent spot to the "last hall." We had many concerns that trade show visitors would not make it to our booth until the afternoon, but this ended up not being the case.
The incorporation of new suppliers and product groups and the expansion of our existing product portfolio meant that we had to expand our booth. We booked 50% more space than at the last trade show; thus, it was necessary to log significantly higher visitor numbers than ever before, even though many trade shows are experiencing a decrease in visitor numbers.
Looking back, we are very pleased with the turnout and especially with the quality of the inquiries. The interest in our products was high and new market segments opened up that would not have been possible without this trade show. The congress, which was held at the same time as the trade show, contributed to that success.
Customer service: Just as in the past few years, we held free workshops during the trade show. Away from the booth and all the hustle and bustle of the trade show, our customers had the opportunity to meet directly with manufacturers and discuss solution approaches to current problems.
In the following review, we will show you the products once more that sparked visitors' particular interest.

Subscribe to Photonics News
Would you like to receive regular updates and information on our products and services? Subscribe here for our free Photonics News Newsletter and stay up to date.