Company Newsletter
Reading our company newsletter, Photonics News, keeps you up to date. All technological and product news, as well as current information about LASER COMPONENTS, is available in concentrated form.

Subscribe today – for free!
Photonics News Magazine - Issue 82
Download the German Photonics News as PDF - Download
Webcode Search
Use our webcode search to quickly find the article you are looking for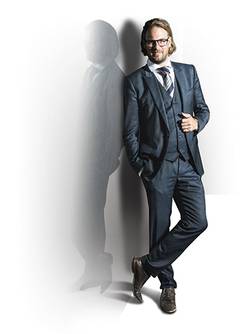 Bon Appétit!
A highly eventful and successful year will be coming to an end. We have already met all of the goals we set for ourselves, and the entire LASER COMPONENTS Group can look back proudly on the most prosperous and significant year in terms of economic growth in the company's history.
We have never before so intensively experienced in so many projects together with our customers and suppliers how optical technologies have taken off in more and more applications and are now such an integral part of our everyday private lives.
Because new projects in our sector take several months, and sometimes even years, before reaching the implementation phase, we can already say with certainty that this growth and development will continue; in fact, it will likely accelerate significantly in the coming years.
The driving forces in this respect include new medical applications, mechanical engineering, and the automobile industry, the latter two of which are the strongest branches in Germany. However, even in the field of telecommunications (where demand has stagnated over the past two decades at a continuously large production overcapacity), we have again seen the largest growth and new investments in larger infrastructure. Through its concentration on components and submodules, LASER COMPONENTS is, traditionally speaking, familiar with the different sectors and applications. The versatile fields of application in optical technologies inspire us again and again every day.
Thus, in our company newsletter, it is our intention to more intensively highlight different fields that you would not normally associate with laser technology or photonics.
Following thematic focuses on medicine, sports, security technology, and autonomous driving, we have focused this time around more on food and drink. What does photonics have to do with wine production? How can light protect us from germs? What do lasers make possible in the packaging industry?
Bon Appétit!
Yours,
Patrick Paul
Managing Director, Laser Components GmbH
IR Detectors and Good Wine
IR detectors determine the quality of wine
x-InGaAs arrays measure the carbonation of champagne
Tasty Vegetables thanks to Laser Optics
Modified atmospheres keep food fresh
Opto-electronics in the Food Industry
One slice of cheese looks like the other – Do you know, why?
UVA, UVB, UVC
From B as in baby food to T as in turtle saving
Young Researchers – Laser Components Supports Student's Science Project
Award winning project on IR supported plastic sorting method
Keeping the Staff Productive
Free lunch at the company cafetria
The Art of Brewing
Employees made their own beer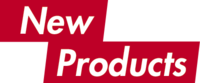 Subscribe to Photonics News
Would you like to receive regular updates and information on our products and services? Subscribe here for our free Photonics News Newsletter and stay up to date.