Company Newsletter
Reading our company newsletter, Photonics News, keeps you up to date. All technological and product news, as well as current information about LASER COMPONENTS, is available in concentrated form.

Subscribe today – for free!
Photonics News Magazine - Issue 85
Download the German Photonics News as PDF - Download
Webcode Search
Use our webcode search to quickly find the article you are looking for
Editorial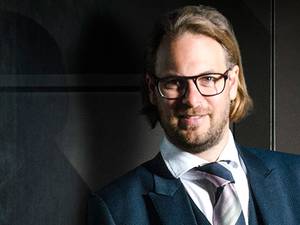 Dear reader,
In the world of physics, an ever-increasing number of leading technologies and applications depend on lasers.
At LASER COMPONENTS we are always happy to see this all-purpose tool honored, like recently, when the winners of this year's Nobel Prize in Physics – the highest accolade in this scientific field – were announced: Gérard Mourou and Donna Strickland are awarded the Nobel Prize for their groundbreaking innovations in laser physics.
After 2005, 2009, and 2014, this is the fourth time in this millennium the Royal Swedish Academy of Science honored scientists working in the fields of optics, light, and their applications.
Mourou has been researching ultra-short laser pulses for many years and Donna Strickland started her career as his PH.D. student at University of Rochester. She is the third woman, ever to receive the Nobel Prize for Physics. In the 1980s, the two of them developed Chirped Pulse Amplification (CPA) to generate extremely short laser pulses with power intensities of up to several Petawatt. In this method, low-intensity light is stretched, amplified and then compressed back into incredibly short, ultrafast pulses. For a few femtoseconds, it reaches a power level greater than that of all the power stations in the world. In the context of large laser research projects, Mourou also worked on methods to use laser plasmas for particle acceleration.
I would also like to mention his role as one of the founding fathers and initiators of the pan-European ELI (Extreme Light Infrastructure) research facility. A tireless promoter of laser research, he first proposed an institution of this kind in 2005. In 2010, he was one of several leading scientists that issued the ELI "Whitebook", the key technical proposal and science case. Next year, the three ELI facilities in Hungary, Romania and the Czech Republic will commence their scientific research.
In recent years LASER COMPONENTS has been closely involved with the setup of this research infrastructure. Our high-power optics that are already deployed in similar Petawatt facilities, met with particular interest and we are confident that they will also be used at ELI. In this way, the research of Gérard Mourou and Donna Strickland has indirectly had a positive influence on our business. But this is not the only reason why I would like to congratulate this year's Nobel Prizes winners on behalf of the entire company.
Yours,

Patrick Paul
Managing Director, Laser Components GmbH
Electromobility
Laser material processing makes many key components possible.
More autonomy!
Modern sensor technology as the eyes and ears of the driving car.
In the service of the environment
How laser spectroscopy can keep air clean.
Hearing with Light
Fiber optic technology for more safety and travelling comfort.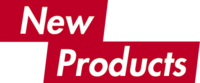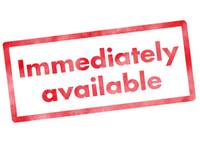 COUNT® photon counters with high detection efficiency and low dark count rate.We deliver your COUNT® module quickly, reliably and at reasonable...

Subscribe to Photonics News
Would you like to receive regular updates and information on our products and services? Subscribe here for our free Photonics News Newsletter and stay up to date.