Company Newsletter
Reading our company newsletter, Photonics News, keeps you up to date. All technological and product news, as well as current information about LASER COMPONENTS, is available in concentrated form.

Subscribe today – for free!
Photonics News Magazine - Issue 6
Download the Photonics News as PDF - Download
Webcode Search
Use our webcode search to quickly find the article you are looking for
Look into the Future
Dear Reader,
LASER COMPONENTS Nordic had a fantastic 2016 and the new year started very much in the same way. End of January/beginning of February we were part of LASER COMPONENTS exhibit at Photonics West.
As always, it was a great week and we met many friends and customers.
Next conference up, Elektronik 2017, was held in our home town of Gothenburg, Sweden. The event is arranged at the same time as Advanced Engineering and the mixed crowd visiting meant two very interesting days. We would like to thank the visitors of both events for coming to our booth and for making these exhibitions so enjoyable.
This new issue of Photonics News® Nordic features hot topics such as drones, LiDAR, and optoelectronic security technologies. LASER COMPONENTS' products fit right into these segments and we are proud to be able to contribute to advancing technology for industry and consumer applications alike. Specifically, we write about pulsed laser diode and avalanche photodiode combinations for distance measurements. Furthermore, we cover IR sensors for security solutions and breath alcohol measurements. Breathalyzers are well on their way to becoming integral parts of automotive technology and are already present in many vehicles used in the transport sector.
Speaking of IR technology, we also take some time to summarize our IR WORKshop, held in November 2016. In a concentrated working environment, the main players from the infrared world presented the latest developments from their specialized fields. Keep an eye open for the invitation to this year's workshop, which will be announced during the spring.
Also, make sure to check out the final pages, where we present a selection of new products. In particular, we are very happy to announce our new customizable APD arrays for LiDAR applications. The configuration and pixel size of this array can be selected freely!
Just before and after the summer, we have a couple of conferences and trade shows coming up. First, the Optics and Photonics Days in Oulu (Finland), which is held May 29 – 30 at the Radisson Blu hotel. The next exhibition for us is a EuroExpo trade show held in Kongsberg (Norway), September 6 – 7. More information about this trade show will be announced shortly on our web page, so please check our events list if you are interested.

Yours,
Mikael Winters
Commercial Applications of Drones
From package delivery to civil protection
Autonomous Flight
Distance measurements prevent collisions
Automatic Doors and Safety
High-tech equipment is responsible when doors open automatically
Personal Protection through Laser Scanner
Safety at the workplace
Alcohol Test Directly in the Car
Other countries, other technologies
The Agony of Choice
Select a suitable IR Detector
Latest Updates from LASER COMPONENTS and Partners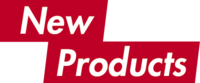 Do you have a certified quality management system?Then your testing equipment must be calibrated regularly to make it possible to trace the...