Workshops
Several times a year LASER COMPONENTS offers workshops on different topics. These events are either held at our headquarters in Olching or - during trade shows - on-site at the venue.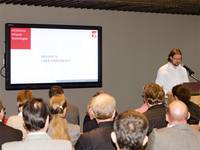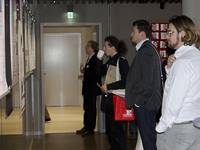 IR WORKshop
On behalf of the program committee and the organizers, LASER COMPONENTS invites you to participate and submit a paper proposal for the "4th International WORKshop on Infrared Technologies".
The next WORKshop will be held at the LASER COMPONENTS' headquarters in Olching, near Munich, in November, 2018.
Nearly 50 % of the attendees shall present a paper or a poster.
In addition to the presentations and the poster sessions there will be enough time for IR networking in the conference area at LASER COMPONENTS.
The WORKshop concentrates on commercial infrared detectors, related technologies, and their applications. It provides a good mixture between industry and academic research.

New further information and the program for the workshop will be available from the beginning of 2018 at the conference website www.lasercomponents.com/de/ir-workshop
The workshops' topics will be announced in spring 2016.
If you require any information, please do not hesitate to contact us.