Company Newspaper
Reading our company newsletter, Photonics News, keeps you up to date. All technological and product news, as well as current information about LASER COMPONENTS, is available in concentrated form. Subscribe today – for free!
Photonics News Magazine - Issue 61
Download the Photonics News as PDF - Download
Webcode Search
Use our webcode search to quickly find the article you are looking for
Editorial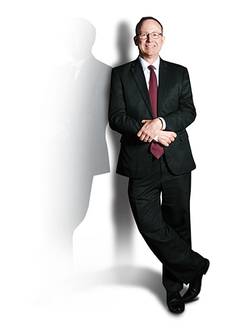 Dear Colleagues
It is pretty fascinating how light can be used in such diverse ways, whether seeing through trees, producing seamless garments, 3D Tetris shipbuilding or determining moviegoers' moods. This issue of Photonics News highlights such varied applications.
Increasingly sensitive optical detection systems mean that fewer and fewer photons are now required in sensors thus making instruments smaller, cheaper, and require less electrical power. Already many sensors are wearable. We can all relate to a photographic camera that once was something the size
of a small cabbage, and is now smaller than a sugar cube within a smart phone that also does countless other things, unlike the SLR camera that just takes photos. Couple such optical systems with timing of light pulses reflected off a forest floor, then we have the making of drone borne cameras capable of seeing through tree canopies to map the terrain. Seems like magic.
Since light can be focussed and manipulated across a surface with lightning speed, engineers in Switzerland have developed seamless joins in clothing whilst maintaining the mechanical integrity of a single sheet fabric without a join. Instead of needle and thread, lasers now produce garments that have no joins, increasing strength and removing weak seams that might tear.
Laser beams have a convenient property of travelling in straight lines with much less divergence than an incandescent lightbulb with collimating optics. The laser beam can also be produced with a small diameter spot of light.
These two properties allow us to see the beam for greater distances. Placing a position sensitive detector on the optical axis gives us a means of measuring straightness to many orders of magnitude greater than the Romans achieved two thousand years ago when building straight roads in the UK and mainland Europe. With micron precision, shipbuilding has taken on a new level of construction akin to precision three dimensional Tetris. Read the article!
It is also fascinating to see a form of translation into photonics that might have been the predominant domain of another technology. Humans and especially dogs are pretty good at distinguishing between smells that rely on our olfactory sensors, i.e. chemoreception that forms the sense of smell. We can do a pretty good job using photonics instead of chemicals, but with con- siderably faster acquisition. In this case spectroscopy allows us to measure the absorption of certain airborne chemicals in a space occupied by humans, such as in a cinema, and coupled with sophisticated algorithms various odours give an amazing insight in to deducing the feelings of moviegoers.
Please look at our selection of products in the latter pages, each with more detail found on our website. And please do pop by our booth at Photonex Europe in Coventry at the Ricoh Arena, it will be a pleasure to meet you.
Yours,

Chris Varney
Building Cruise Liners
Optoelectronic positioning at MEYER WERFT
A Glimpse into the Future
Are lasers soon tailoring sports clothing?
Piercing through the Jungle
Optoelectronic LiDAR measuring uncovers the secrets of ancient civilizations.
Digital Cinema
The first cinemas as using RGB laser projectors
The Smell of Suspense
Scientists use IR spectrometry to measure emotions in movie theatres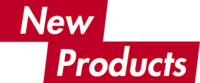 Subscribe to Photonics News
Would you like to receive regular updates and information on our products and services? Just send us an email to subscribe for our free Photonics News and stay up to date.