Gold Standard Recalibration
03.07.2018
European Calibration Laboratory
Throughout the world, there are three official calibration laboratories for laser power and energy meters from Gentec-EO. One of them – the central contact point for customers from all over Europe – is situated at the LASER COMPONENTS HQ in Olching near Munich. Companies can have their test equipment checked for accuracy and recalibrated there. LASER COMPONENTS uses the same measurement setup as the manufacturer, which is vali­dated by comparative calibrations. The reference is a "Gold Standard" measuring head, which is periodically calibrated at the Physikalisch-Technische Bundesanstalt (PTB) or the National Institute of Standards and Technology (NIST). Both facts guarantee a particularly high precision of the calibration process.
In addition to the measuring instruments, Gentec-EO display devices can also be calibrated in Olching. Standardised measuring devices ensure that the electrical signals received by the monitor are converted correctly and that the displays correspond to the actual measurement results.
Regular calibration of measuring instruments is necessary to avoid drifts caused by aging processes and environmental influences. Companies that are certified according to ISO 9001 must prove that their test equipment is monitored within a specified time interval.
Further product information:
Energy & Power Meters

Manufacturer:
Gentec-EO, Inc.
Contact:

Contact Person:
Chris Varney
Company:
LASER COMPONENTS (UK) Ltd.
Address:
Goldlay House 114 Parkway
Postcode / City:
CM2 7PR Chelmsford Essex
Phone:
+44 1245 491499
Fax:
+44 1245 491801
Email:
cvarney@lasercomponents.co.uk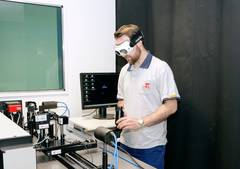 Gold Standard Recalibration

Downloads: