Company Newspaper
Reading our company magazine, Photonics News, keeps you up to date. All technological and product news, as well as current information about LASER COMPONENTS, is available in concentrated form. Subscribe today – for free!
Photonics News Magazine - Issue 40
Download the Photonics News as PDF - Download
Webcode Search
Use our webcode search to quickly find the article you are looking for
What's for Dinner? Spotlight on Food.
We all know that without sunlight, grapes, other fruit, and vegetables would not grow. Plants convert energy from light into sugar through photosynthesis to grow, form flowers, and develop fruit. What we don't always realize is how light plays a crucial role in the food and beverage industry before it makes it to our dinner table.
Early in the food chain process, artificial light is being used more ­often to stimulate plant growth indoors. Appropriate types of lights are High ­Intensity Discharge (HID) lamps, Light Emitting Diodes (LEDs), and ­fluorescent lights; each using different ranges of the spectrum, luminous intensity, and color temperature.
Once food is ready for processing, other elements come into play. For example, in optical sorting, cameras in combination with LED illumination help capture information like color, shape, dimension, and labeling. Also, lasers and near infrared light are used to determine the chemical composition of materials to distinguish one from another. When converting fresh produce into processed food, UV light or pulsed (UV or white) light are effectively used for sanitizing, cleaning, and preserving food. It deactivates microorganisms like bacteria and fungus.
Driven by a growing population, urbanization, changes in lifestyle, and awareness for sustainable agriculture and farming, we are shifting toward better nutrition and quality of food. Additionally, strict regulations and producing at lower costs have made the food industry seek out alternatives to safeguard food and increase yield. In this edition of our Photonics News we would like to shed some light on how photonics is associated with wine production, how light can protect us from germs, and what lasers make possible in the food packaging industry.
Bon Appétit!
Sincerely,
Gary Hayes
CEO/General Manager, Laser Components USA, Inc.
IR Detectors and Good Wine
IR detectors determine the quality of wine
x-InGaAs arrays measure the carbonation of champagne
Tasty Vegetables thanks to Laser Optics
Modified atmospheres keep food fresh
Opto-electronics in the Food Industry
One slice of cheese looks like the other – Do you know, why?
Latest Updates from LASER COMPONENTS and Partners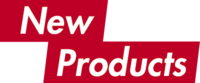 Subscribe to Photonics News
Would you like to receive regular updates and information on our products and services? Just subscribe to our free Photonics News and stay up to date: