Innovation
The central R&D department is an independent division at LASER COMPONENTS. We have access to vastly different technologies, the combination of which can lead to novel products and also business fields.
We can take over an entire R&D project for our customers with our team. Inquire with us about it!
DIN Standards Committee
Dr. Lars Mechold, technical director at Laser Components GmbH, is a member of the DIN standards committee Precision Mechanics and Optics NA 027-01-18 AA "Lasers and Electro-optical Systems". In this committee, standards are set and revised, for example, for the measurement of the laser damage thresholds of optical components.
DKE - Deutsche Kommission Elektrotechnik Elektronik Informationstechnik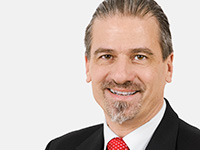 The DKE is the German Commission for Electrical Engineering, Electronics, and Information Technology in DIN, and the VDE is responsible for the development of standards and safety procedures. Dr. Andreas Hornsteiner is a member of the standards committee "Measurement Technology for Communication Cable Systems with Fiber Optics", which is active in the continued development of standards and norms.
Gremien des Comité national de sécurité optique (Committees of the National Committee of Optical Safety)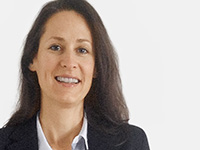 CNSO is divided into several committees:
The certification commission rules on requests for the certification of trainers and inspectors.
The regulation and standards commission comments on legal texts in the field of optics (employee safety, product design, patient safety, and public safety) and participates in the preparation of French (NF), European (EN), and international (CEI, ISO) standards in the area of optics through the French standards authority AFNOR.
In the technology commission, experts rule on the methods and interpretations of standards and regulations. In addition to their daily tasks, the experts can become active upon the request of its members.
Audrey Le Lay is a member of the CNSO's administrative board.