Seminars on Fiber Optics
Welcome to the LC campus. We provide further training to keep you up to date. In our training center in Mönchengladbach, we offer seminars in fiber optic network technology several times a year. We also provide training workshops at our other locations, as well as in-house workshops. Our in-house seminars are tailored to the needs of your company.
Seminars on Fiber Optics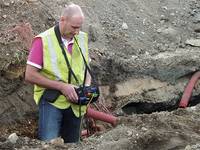 Fiber optic network technology: an exciting subject and more popular than ever before. The networked world is running rampant: SmartHome is the wave of the very near future. Building automation will move into residential homes and connect household equipment, household appliances, and electronic entertainment systems. Network technology based on fiber optics forms the basis of this expansion, and the demands placed on their upkeep will continue to advance.
Munich - Mönchengladbach
At our sites in Olching (Munich) and Mönchengladbach our technical experts will, therefore, be holding seminars on fiber optics technology.
Target Audience
The seminars will have both a theoretical and practical component and are designed for electricians and fiber optics technology beginners.
All seminars will be held in German. In-house seminars are also available.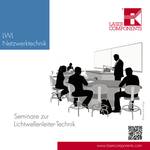 Download our current seminar program for fiber optic technology here. You will also find the registration form here.