MPC-203 – High-Speed Scrambling
24.01.2018
Multifunction Polarization Controller
With its new MPC-203 multifunction polarization controller, General Photonics presents a high-precision device for generating and adjusting polarization states in optical fibers. When it comes to depolarization, this high-speed device shows what it is capable of: It reaches up to 780,000 revolutions/s in tornado scrambling mode, which is more than ten times the speed of its predecessor, MPC-202. Tornado scrambling is a proprietary algorithm developed by General Photonics and provides highly efficient scrambling at a quasi-uniform change rate.
As a polarization controller, MPC-203 allows for manual adjustment of different characteristics, such as speed and waveform. It can also be used to create deliberately random polarization states.
Laboratories use polarization controllers to characterize components or to evaluate the performance of sensor systems and fiber-optic interferometers. The results are of crucial importance in optical communications and fiber optic sensor technologies.
LASER COMPONENTS sells polarization controllers of the MPC-20X series in German-speaking countries.
Further product information:
Polarization Controller and Stabilizer

Manufacturer:
General Photonics
Contact:

Contact Person:
Florian Tächl
Company:
Laser Components GmbH
Address:
Werner-von-Siemens-Str. 15
ZIP / City:
82140 Olching
Phone:
+49 (0) 8142 2864-38
Fax:
+49 (0) 8142 2864-11
Email:
f.taechl@lasercomponents.com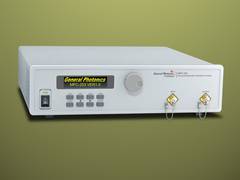 MPC-203 High Speed Multifunction Polarization Controller

Downloads: