LASER COMPONENTS Campus
Welcome to the LC Campus. Several times a year LASER COMPONENTS offers workshops on different topics. These events are either held at one of our sites or - during trade shows - on-site at the venue.
Fiber Optics Symposium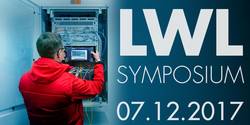 December 7, 2017 in Olching near Munich
You may look forward to our first fiber optics symposium!
On December 7, 2017, LASER COMPONENTS will be dominated by fiber optic technology. Recognized specialists will make presentations on the latest trends and developments. You may, therefore, look forward to an interesting and informative day.
We will be expecting the following speakers:
Dätwyler Cables GmbH, Thomas Gehrke
Deutsche Telekom AG, Mario Zerson
fiber to the people GmbH, Herbert Jacobi
Huber+Suhner AG, Thorsten Punke
Langmatz GmbH, Dirk Leinhos
Laser Components GmbH, Falk Wagner
Rosenberger-OSI GmbH & Co. OHG, Stefan Wiener
VDE Prüf- und Zertifizierungsinstitut GmbH, Jörg Bör
Viavi Solutions, Inc., Andreas Koll
Registration:
The number of participants is restricted to 80.
Fill out the >>registration form and secure one of the top spots!