LASER COMPONENTS Campus
Welcome to the LC Campus. Several times a year LASER COMPONENTS offers workshops on different topics. These events are either held at one of our sites or - during trade shows - on-site at the venue.
Fiber Optics Symposium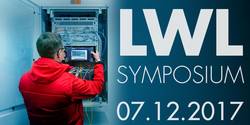 December 7, 2017 in Olching near Munich
You may look forward to our first fiber optics symposium!
Mbit – GBit – TBit: No Bandwidth without Fiber
Bandwidth is the main topic in today's communications industry. While the state promises a nationwide roll-out of at least 50 Mbit/s by the end of 2018, the public has long since been speaking of Gigabit Internet, and labs are already running tests at 1 TBit/s. Whatever the strategies for the future may look like, they all include fiber optics in one way or the other. What are the industry experts' views on the topic and what challenges lie ahead? You can find the answers and learn many other exciting details at our first Fiber Optics Symposium in Olching near Munich on December 7.
We will be expecting the following speakers:
Huber+Suhner AG, Thorsten Punke
Rosenberger-OSI GmbH & Co. OHG, Stefan Wiener
Viavi Solutions Deutschland GmbH, Peter Winterling
Laser Components GmbH, Falk Wagner
Langmatz GmbH, Dirk Leinhos
Deutsche Telekom Technik GmbH, Mario Zerson
Dätwyler Cables GmbH, Thomas Gehrke
fiber to the people GmbH, Herbert Jacobi
Breitbandbüro des Bundes, Matthias Schulze-Mantei
VDE Prüf- und Zertifizierungsinstitut GmbH, Jörg Bör
Finanz Informatik GmbH & Co. KG, Andre Hasemann
LWL-Sachsenkabel GmbH, Kai Wirkus
Registration:
The number of participants is restricted to 80.
Fill out the >>registration form and secure one of the top spots!